Ventrilo Setup
* First you will need to go to the Ventrilo website and download the client and install it. After downloading, install the program.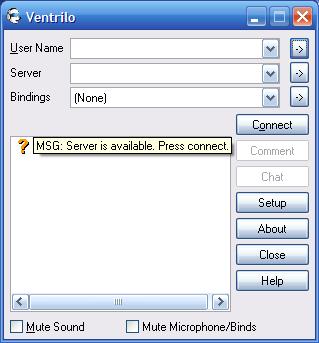 Image 1.
After installing and running the Ventrilo program, you will see the screen above.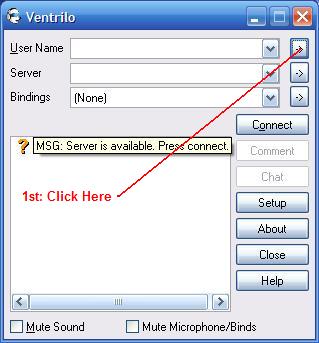 Image 2.
Now you will need to click the top "arrow" near the "User Name" (below the RED X).